GreenSoft Q is a primary plasticizer used in the elaboration of flexible PVC Compounds. The product is vegetable oil-based.


This product is employed together with thermal stabilizers to increase the thermal stability of overall PVC resins and it improves the flow rates in formulations of PVC Compounds.


It can be used in non-toxic formulations and it meets the requirements established by the Restriction of Hazardous Substances Directives 2002/ 95/ CE [RoHS 2002/95/ CE] in the production of electrical equipment.


Among its qualities, GreenSoft Q resists the process of extraction in a wide range of hydrocarbons and soapy water remarkably.


It provides flexible PVC Compounds with outstanding features of migration resistance in contact with other substrates, such as polystyrene.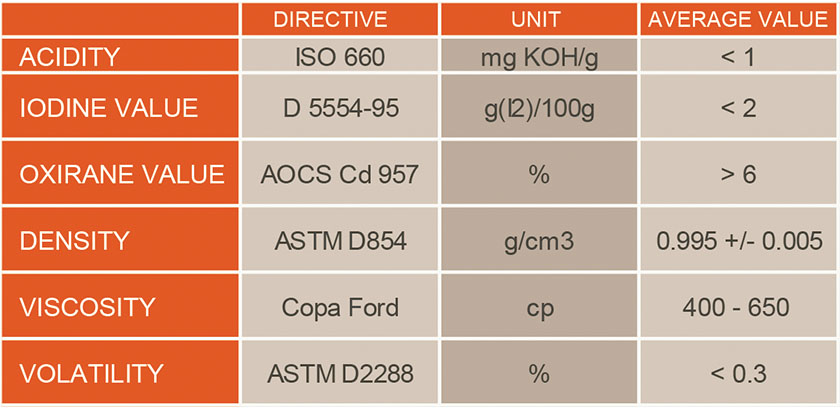 The values above showed are calculated on production samples. Also, the said values are estimated according to determined circumstances and are measured as per the directives established in the above table.
The delivery can be made in drum, bulk or in bulk containers.
NOTE: The figures that are contained in this technical data sheet are average values that are the result of laboratory work. The client can implement the figures as guidelines for the use of materials.
We recommend the client to perform a validation of the information so that the adaptability of the product to its usage can be determined.